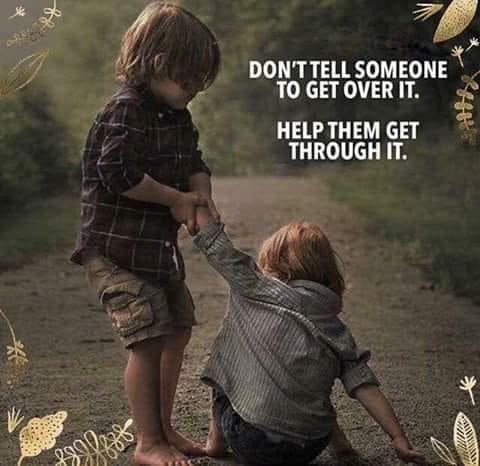 My overall objective with my courses
I work to make myself redundant by teaching you what I know in such a way that you can work without me. If you need more information from me I try to provide it in short formats, possibly with many addenda.
My (Energy) Story
I found renewable energy in 2004, when my Mom joked that I had moved from "chasing windmills" as a child to "chasing wind turbines" as an adult .
I'm a dreamer, a thinker, a writer, an author, who dreams a future and then makes it happen. Mostly I help other people make futures happen, but it keeps me sane and also allows me the special privilege to be able to work from my home office since 2002.
In 1999, I cancelled my retirement policies and set myself on a journey to what I call "free life on earth." Henry Ford and Andrew Carnegie wrote in their autobiographies that mass production should rapidly bring down costs, but as we've seen for the past 20 or 30 years, costs are rising faster than ever, and as centralisation absorbs more and more matter, costs increase rather than decrease. This is the opposite of what centralisation did in the 19th Century and early 20th Century, where costs decreased.
Big utilities worked for a while. In the 1920's the great utilities of Chicago got the government to enact legislation to protect their investments. They created monopolies (not so terrible), and also monopsonies (terrible). A monopsony is the only company that is allowed to buy a competitor's product and so the buying utilities set the price below the competitor's cost and pushed the competitor out of business.
And so over time people got greedy and instead of lowering costs, as they become centralised, all powerful people, they turned into dictators, and not benevolent dictators. I see the Computer Cloud Industry going the same way.
In 1998, the South African government said that Competition is important and would be allowed, in the Electricity Industry. You'll find a video on this in my Energy Policy course.
In 2003, the South African government said that renewable energy would become a big part of energy in South Africa and started a process of creating systems to allow this. A video on this is in the course too. And you should watch the Barbara Rudek video too. The 2003 Policy White Paper also discusses Load Shedding being likely from 2008 until 2030, and this is exactly what South Africa is experiencing.
In 2002, the Johannesburg Summit on Sustainable Development took place, in South Africa, and commitments were made to energy, competition and the environment.
In 2008, the South African government announced Feed In Tariffs, and then the Western Cape government announced Feed in Tariffs, and the City of Cape Town announced Feed in Tariffs, but all three layers of government (central provincial and local), made the tariffs impossible to get. There are videos explaining this too.
The City of Cape Town and Western Cape Government missed out big time in being able to actually make a huge change in South Africa and the South African economy has lost about R40 trillion of GDP over the past 13 years. There will be a separate course in this and what can be done to fix South Africa, and Energy and the World Wide Electrical system which is aging and falling apart.
Also in about 2008, South Africa got funding from the World Bank for Green Electricity and then spent this funding to start the development of the Medupi Coal Fired Power Station. I fear that this scenario is repeating itself at COP26 where announcements have been made that the USA, Britain, Germany and others have loaned South Africa over R100 billion (about US$7 billion) in Green Aid for the "Green Energy Transition."
All this centralised funding has done is create massive corruption and if only we could find a way for this funding to get to the grass roots and active citizen and entrepreneurs at the coal face, in a decentralised system. Of-course there will still be financial problems, but if you lend R2 million to an entrepreneur and they steal it, you have direct recourse, but if a government steals it, then you have probably lost the money forever.
The same with quantitative easing where the funds have gone to banks who have invested in the stock market, rather than helping their debtors pay off their bonds and other long term debt, and then short term debt. Imagine if these funds had gone to homeowners and entrepreneurs rather thank banks.
And so to this policy course, my first Teachable course. I have come to realise that South Africa has incredible policy, and lousy implementation. Part of the reason for this is that the policy receives mass citizen and active citizen input with long comment periods, interaction, workshops, conferences, etc, that inform policy (strategy).
But then implementation starts and "the minister" is responsible and there is no discussion, no debate, no conferences, and as so much power is in the hands of so few (one) people, corruption rears its ugly head and so funds meant for development go to pockets rather than communities.
And note that all the think tanks and management consultancies say that South African policy is lousy and needs to change. But David Lipschitz says that the policy is great and implementation sucks. I also did a project this year in the Transport Industry and I looked at Transport Policy, and it is also amazing strategy, but lousy implementation.
Up until now I have funded all my research myself, but with the funds I expect to get from being doing my courses, I intend to study the relationships between Policy and Implementation in more detail and come up with Implementable Suggestions rather than complaints and blame, which tell us what the problems are, but not how to solve them.
Watch the course. Interact with me. Ask questions.
Thanks for being here, and for helping
Check your inbox to confirm your subscription